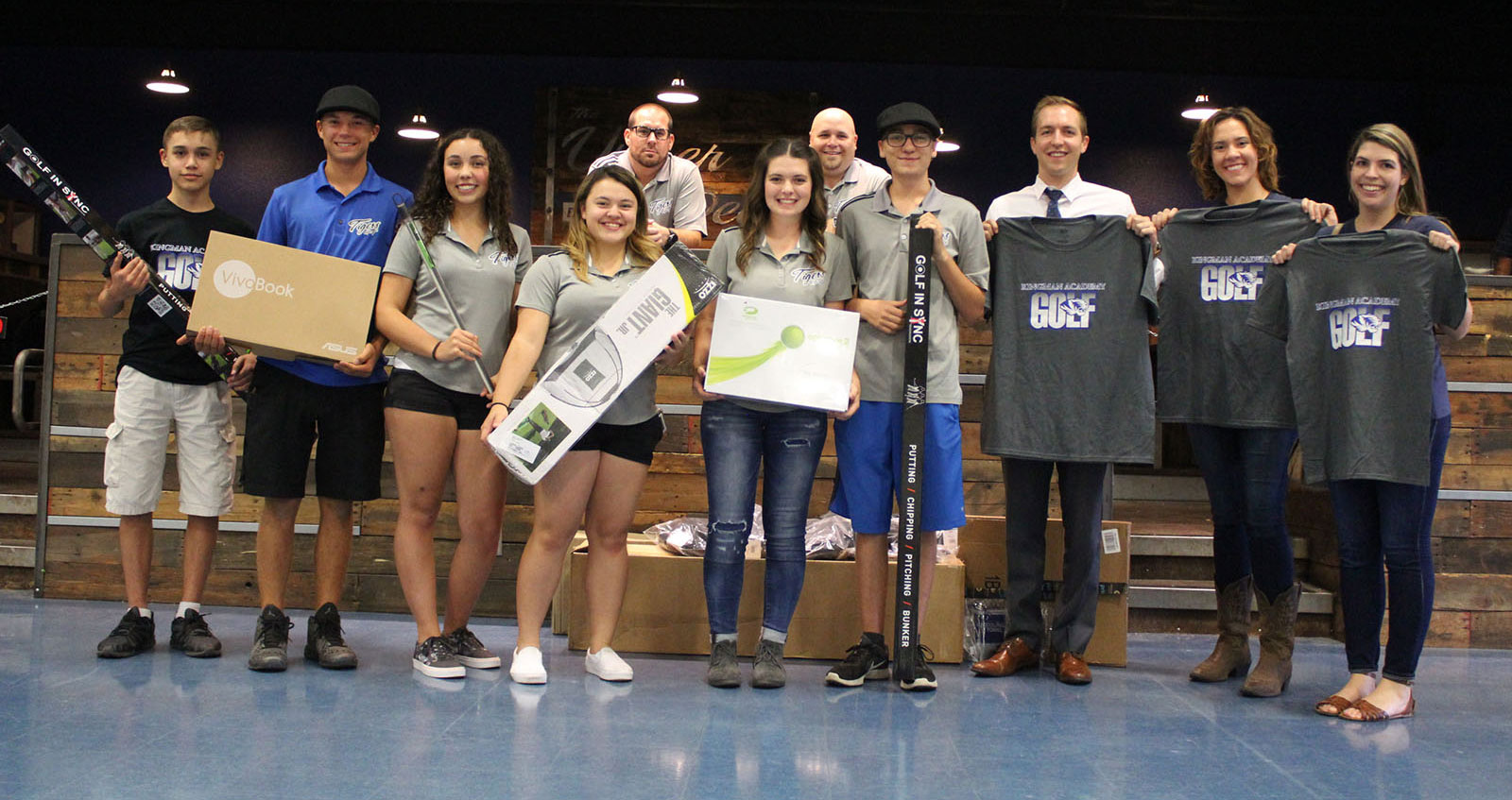 Kevin Flaaen of FineMark's Scottsdale office was able to spend some time with the Kingman Academy High School golf team last week. Kingman Academy requested equipment through the non-profit organization, Support My Club. FineMark filled the need with $3,000 worth of supplies including: a laptop for swing analysis, swing sticks, a practice net, practice putting green, hats, towels and other practice equipment. The kids were extremely thankful and were looking forward to wearing the "Bryson DeChambeau" style hats.
Originally Published: September 5, 2018 4:34 p.m.
View original article from Daily Miner here.