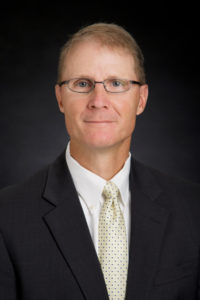 FORT MYERS, FL (July 22, 2011) – Joseph R. Catti, President and CEO of FineMark National Bank & Trust is pleased to announce Bob Parimore has joined the bank as Chief Risk and Compliance Officer and Executive Vice President.
Mr. Parimore has spent his entire professional career as a bank regulator for the Office of the Comptroller of the Currency. The OCC regulates and supervises about 1,500 national banks in the United States. Mr. Parimore covered the southeast region, reviewing loan underwriting, credit administration and bank operations.
"We feel privileged we're able to bring Bob onboard," Catti commented. "He's spent 24 years with the OCC and he's highly respected there. His regulatory experience will add significant depth to this organization."
Parimore's job will be to identify, quantify and manage risk inherent in banking. A position Parimore says is uncommon for a bank of this size.
"Historically, banks are reluctant to add this layer of review until they are either much larger or are already experiencing undue risk. For FineMark to add this position as a precaution, speaks volumes to the organization and its commitment to ensure systems controls are in place prior to an emergency," said Parrimore.
Parimore will be based out of FineMark's Fort Myers office, but will commute from the Tampa area where he's very involved with his church and in youth sports. Parimore has been married for 25 years and has 3 children ranging in age from 22 to 14.
FineMark National Bank & Trust offers a comprehensive array of banking, trust, investment and brokerage services to clients interested in establishing long term, high touch relationships. FineMark is dedicated to providing a culture of service to clients and making a positive difference in the communities it serves.