Burrata with Mission Figs, Apricot and Honeycomb
Ingredients:
4 oz Burrata Cheese (thick sliced and lightly Drained
3 ea Fresh Mission Figs (halved)
¼ cup Dried Apricot (sliced)
2 Tbsp Honey
1 Tbsp Apricot Jam
¼ cup water
Juice of ½ Lemon
Pinch salt
EV Olive Oil to drizzle
Small Piece Honeycomb (available at specialty food stores)
Directions:
In a small saucepan, heat Honey, Jam, Lemon Juice, Water and Salt to a simmer until syrup consistency is achieved. Remove from heat, add ½ of the Figs and all Apricots. Allow to cool. Spoon onto serving plate, place Burrata on top. Garnish with remaining Figs and Honeycomb. Olive Oil drizzle and serve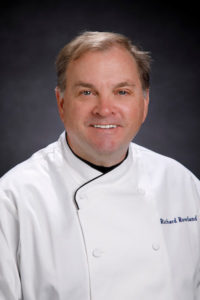 Recipe by: Executive Chef, Richard Rowland
Want more recipes? Check out all our chef recipes here!
Love looking at food photos? Follow us on Instagram and like our Chef's photos!