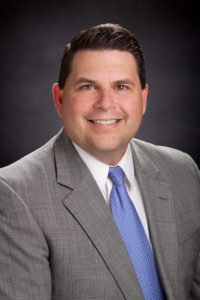 Joseph Catti, President and CEO, and David Lucas, Chairman of the Board, of FineMark National Bank & Trust are pleased to announce the promotion of Dennis Landfried to President of the bank's new Coconut Point office located at 10010 Coconut Road in the Brooks Town Center.
Landfried joined FineMark National Bank & Trust in September of 2007 as Senior Vice President in the Fort Myers Office. Prior to joining FineMark, Landfried had extensive banking and trust experience in Southwest Florida with another major institution.
His focus includes management of all aspects of the office and delivering FineMark's service oriented culture to clients in Estero, Bonita Springs and North Collier counties. Landfried has developed a team of banking, trust and investment professionals who are highly experienced in their specialty fields and work closely together to build and service client relationships.
FineMark National Bank & Trust, founded in 2006, offers a comprehensive array of banking, trust and investment services to clients interested in establishing long term, high touch relationships. FineMark is dedicated to providing a culture of service to clients and making a positive difference in the communities it serves.
For more information contact Richard E. Riley, Executive Vice-President, at 239-461-5900.