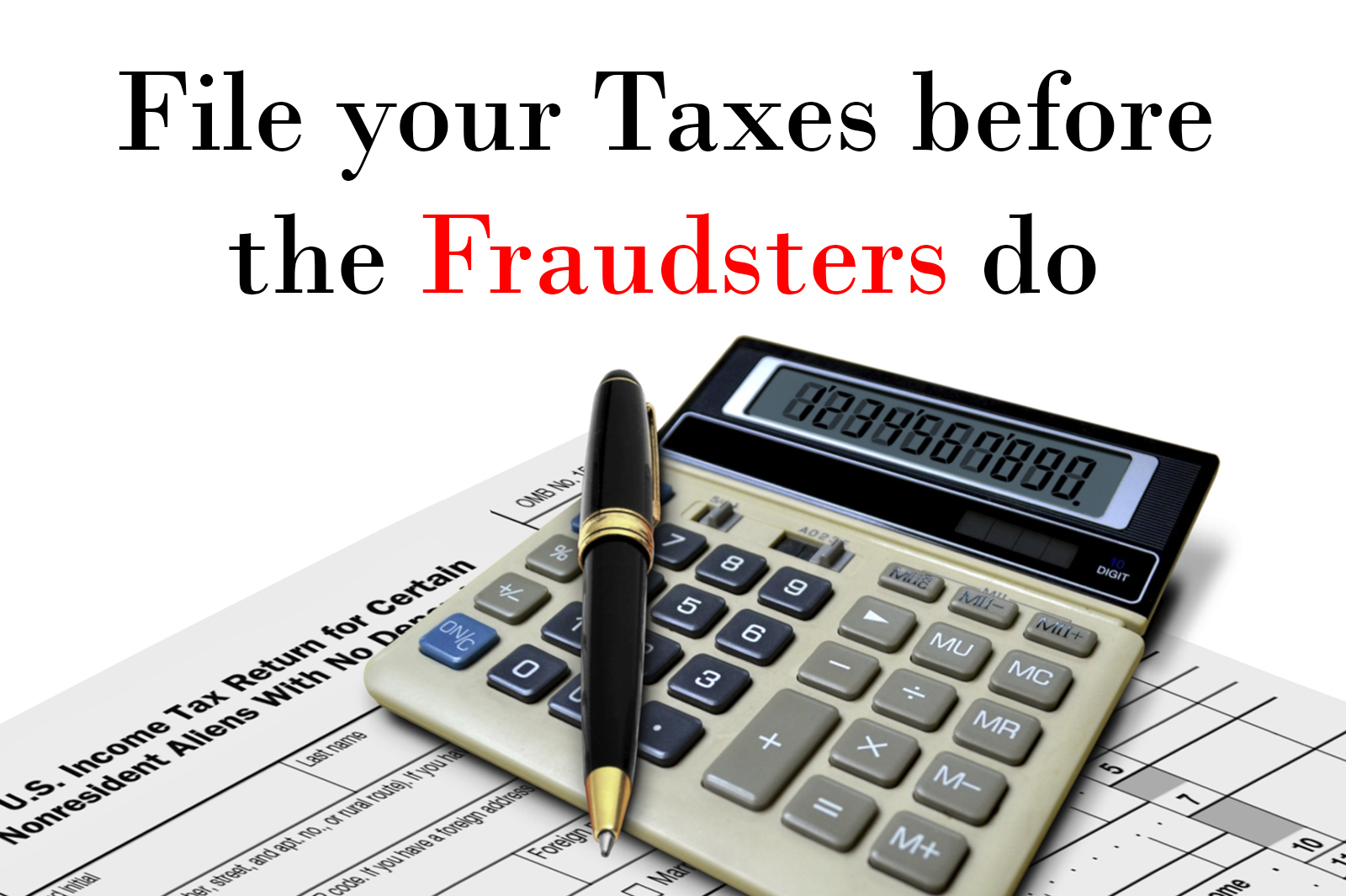 January 31st marked the start of the 2014 tax filing season, and if you haven't yet started working on your returns, here's another reason to get motivated… Tax criminals and identity thieves may very well beat you to it.
According to a 2013 report from the Treasury Inspector General's office, the U.S. Internal Revenue Service (IRS) issued nearly 4-billion dollars in bogus tax refunds in 2012. The money largely was sent to people who stole Social Security numbers and other information from U.S. citizens, and then filed fraudulent tax returns claiming a large refund but at a different address.
There are actual fraud shops in the cyber-world that will sell this data to scammers engaging in tax return fraud. Typically they try to get a consumer's first name, last name, middle name, email address, physical address, phone number, date of birth, and Social Security number. Once they have it, they sell it to criminals. And there are countless services like this around the country and the world.
If someone uses your Social Security number to file for a tax refund before you do, the IRS might think you already filed and got your refund. In this event they will contact you directly. However, it's important to note, the IRS will not initiate contact with a taxpayer by sending an email, text or social media message that asks for personal or financial information. Do not reply to these kind of messages.
Also, If you become the victim of identity theft outside of the tax system or believe you may be at risk due to a lost or stolen wallet or questionable credit card activity, you are encouraged to contact the IRS at the Identity Protection Specialized Unit, toll-free at 1-800-908-4490. The IRS will then help you take steps to further secure your account.
If you have any questions about this article, stop by or call your FineMark Office. We are always happy to help.
Prepared by Broadridge Investor Communication Solutions, Inc. Copyright 2011-2014.