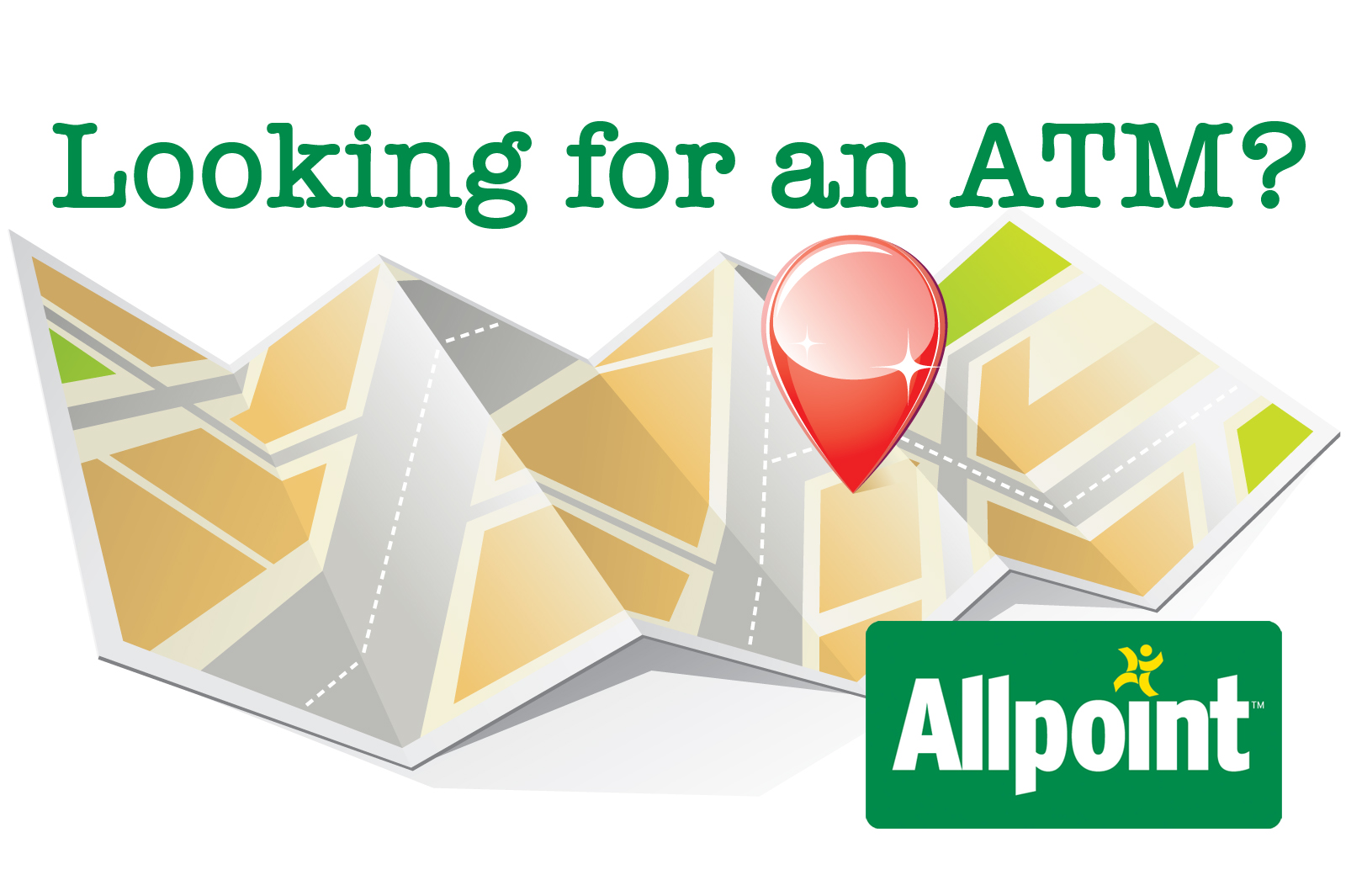 Finding the nearest surcharge free ATM is now just a mouse click away. FineMark has added a quick way to search for an Allpoint ATM on our website home page. Just go to www.finemarkbank.com and click the green Allpoint icon. Enter your city or zip code in the Allpoint ATM Locator and all surcharge-free ATMs will appear on a map.
Along with the ATM locator online, Allpoint offers a free ATM Locator App available for iPhone, Android, and Blackberry (link unavailable).
Allpoint gives debit card holders access to 60,000 surcharge-free ATMs nationwide and around the world.
FineMark debit card holders have access to these ATMs at many locations including but not limited to:
7-Eleven                       Hess                      Sunoco
Costco                           Kroger                  Target
CVS/pharmacy           Rite Aid               Walgreens
Exxon Mobil                Safeway               WinnDixie
*Allpoint ATM access is in addition to surcharge-free access at all Presto! Machines
Before you use an Allpoint Machine:
ATM machines must have the Allpoint logo to be considered Surcharge-Free.
You will not be charged a fee at ATMs that have an Allpoint logo -- even if a "fee screen" is displayed.
Any Debit Card with a personal or business checking account at FineMark can use the ATMs Surcharge-Free.
HSA Accounts with debit cards are not included.
If you have any questions about this article, stop by or call your FineMark Office. We are always happy to help.