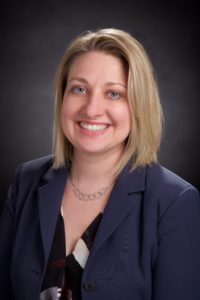 FineMark National Bank & Trust has added a highly experienced credit analyst to its staff according to Robert Arnall, Executive Vice President and Senior Lending Officer. Jessica L. Dunleavy joined FineMark following five years of serving as a loan portfolio manager of a bank in Southwest Florida. Ms. Dunleavy has also worked as a college admissions coordinator, medical practice office manager and general business manager. She is a graduate of Canterbury School in Fort Myers and was valedictorian at Hodges University where she received her bachelor's degree
Ms. Dunleavy is active in Women in Aviation and is a member of the Women's Network of Collier County.  She has also served as an alumni panelist for Canterbury School.
FineMark National Bank & Trust offers a comprehensive array of banking, trust and investment services to clients interested in establishing long term, high-touch relationships.  FineMark is also dedicated to providing a culture of service to clients and making a positive difference in the communities it serves.