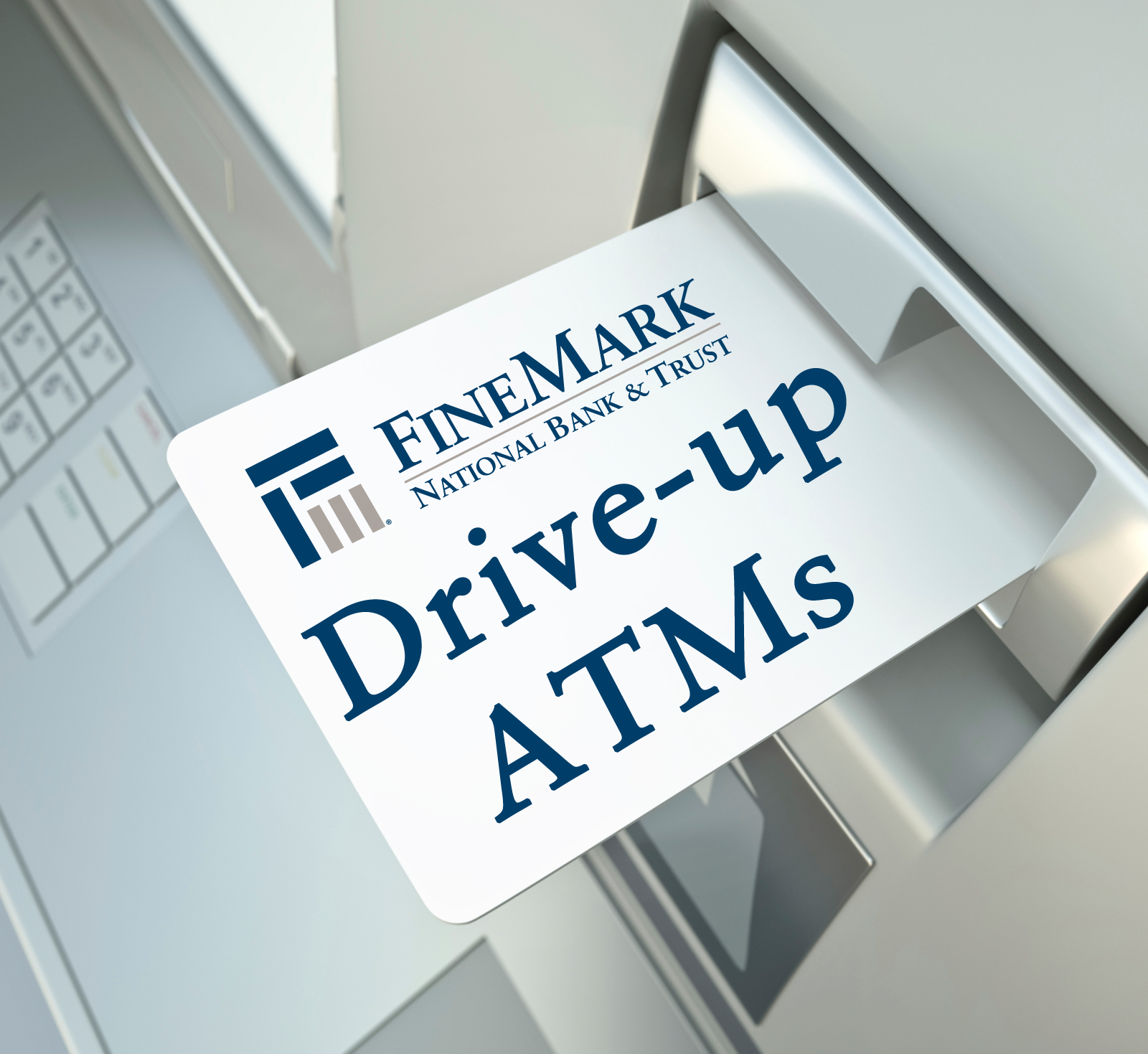 Did you know FineMark is installing ATMs at the Bonita Springs and Fort Myers Offices? The Fort Myers drive-thru ATM should be completed within the next 60 days and Bonita Springs drive-thru ATM will follow.
In the past, FineMark resisted installing ATMs because we truly value building relationships with our clients. We like when you come into our bank and it's our pleasure to serve you. However, we understand ATMs are a matter of convenience and we are excited to offer this new service to our clients.
If you have any questions about ATMs, stop by or call your FineMark Office. We are always happy to help.