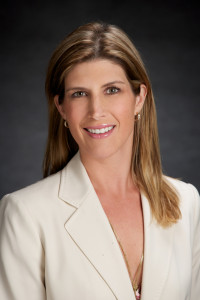 Joseph R. Catti, President and CEO of FineMark National Bank & Trust, is pleased to announce the addition of Jessica Stilwell as Client Services Manager.  Ms. Stilwell will be responsible for helping to ensure that FineMark's clients' expectations are exceeded.  She will also develop and execute the bank's strategic marketing plan.
Ms. Stilwell joins FineMark following a long tenure as one of the area's leading broadcast journalists.  in her 15 years in Southwest Florida, she has developed deep ties to the people and issues in the community.  At FineMark, she will use her passion for helping others to develop and enhance relationships with the clientele and the numerous charitable organizations supported by FineMark.
Catti commented, "Jessica brings tremendous communication skills and a profound knowledge of the SW Florida community to our team. She personifies our unique service oriented culture and her desire to go above and beyond makes her a wonderful addition to FineMark." Stilwell said, "I am very excited to become a part of the FineMark family. I am fortunate to be part of an organization that not only cares about serving its clients, but the entire community."
FineMark National Bank & Trust offers a comprehensive array of banking, trust, investment, and brokerage services to clients interested in establishing long term, high touch relationships. FineMark is dedicated to providing a culture of service to clients and making a positive difference in the communities it serves.