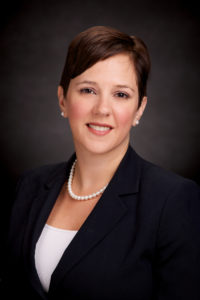 Joseph Catti, President and CEO of FineMark National Bank & Trust, has announced that the Board of Directors promoted Susan S. Chicone to Managing Executive of the bank's new Shell Point Office.  Ms. Chicone initially joined FineMark as a Relationship Banker shortly after the bank opened in 2007.  She will be responsible for managing all aspects of banking services to clients at Shell Point.
Catti said, "Susan's dedication to high touch service, enthusiasm, relationship building skills and caring personality made her the obvious choice to serve as the managing executive of the office."  He indicated that FineMark had been very well received and warmly welcomed by residents of Shell Point as well as Shell Point's management team.
FineMark National Bank & Trust offers a comprehensive array of banking, trust, and investment services to clients interested in establishing long term, high touch relationships.  FineMark is dedicated to providing a culture of service to clients and making a positive difference in the communities it serves.