Rosemary-Blueberry Lemonade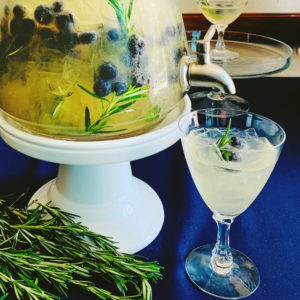 Make the simple syrup…
2 C  Cane sugar
2 C   Spring water
3 Lg  Rosemary sprigs
In a small pot, over medium heat stir together the sugar, water and rosemary sprigs.  Bring to a light simmer allowing the sugar to completely dissolve, approximately 8 minutes.  Pull from heat and allow to cool completely.  You can leave the rosemary in as it cools, make sure you strain the syrup before using.
Create the Lemonade…
1 C  Lemon Juice, freshly squeezed – about 6 lemons
3 C  Spring water
2 C  Blueberries divided, reserve ½ C for garnish.  Use fresh, you can also freeze them in advance.
Sparkling water to top off your drink
Additional rosemary sprigs for garnish.
Strain the simple syrup and lemon juice into a large, decorative pitcher, add water and stir well.  Add enough ice to chill completely, about 8 cups.  Add 1 ½ cups blueberries and 3 large rosemary sprigs and gently stir.
Serve with a rosemary sprig, blueberry and a splash of sparkling water.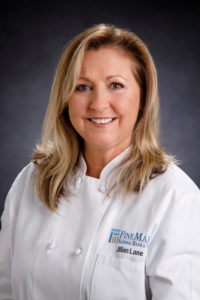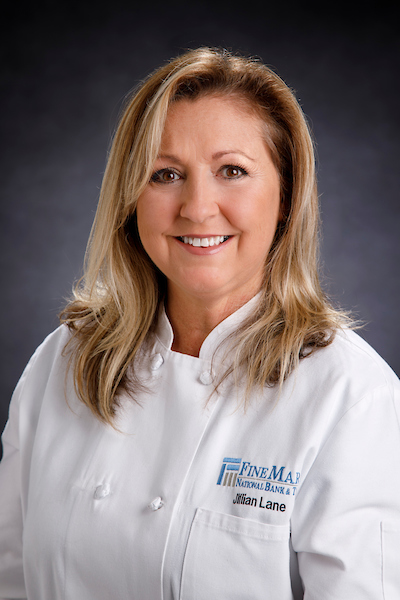 Recipe by: Executive Chef, Jillian Lane
Want more recipes? Check out all our chef recipes here!
Love looking at food photos? Follow us on Instagram and like our Chef's photos!