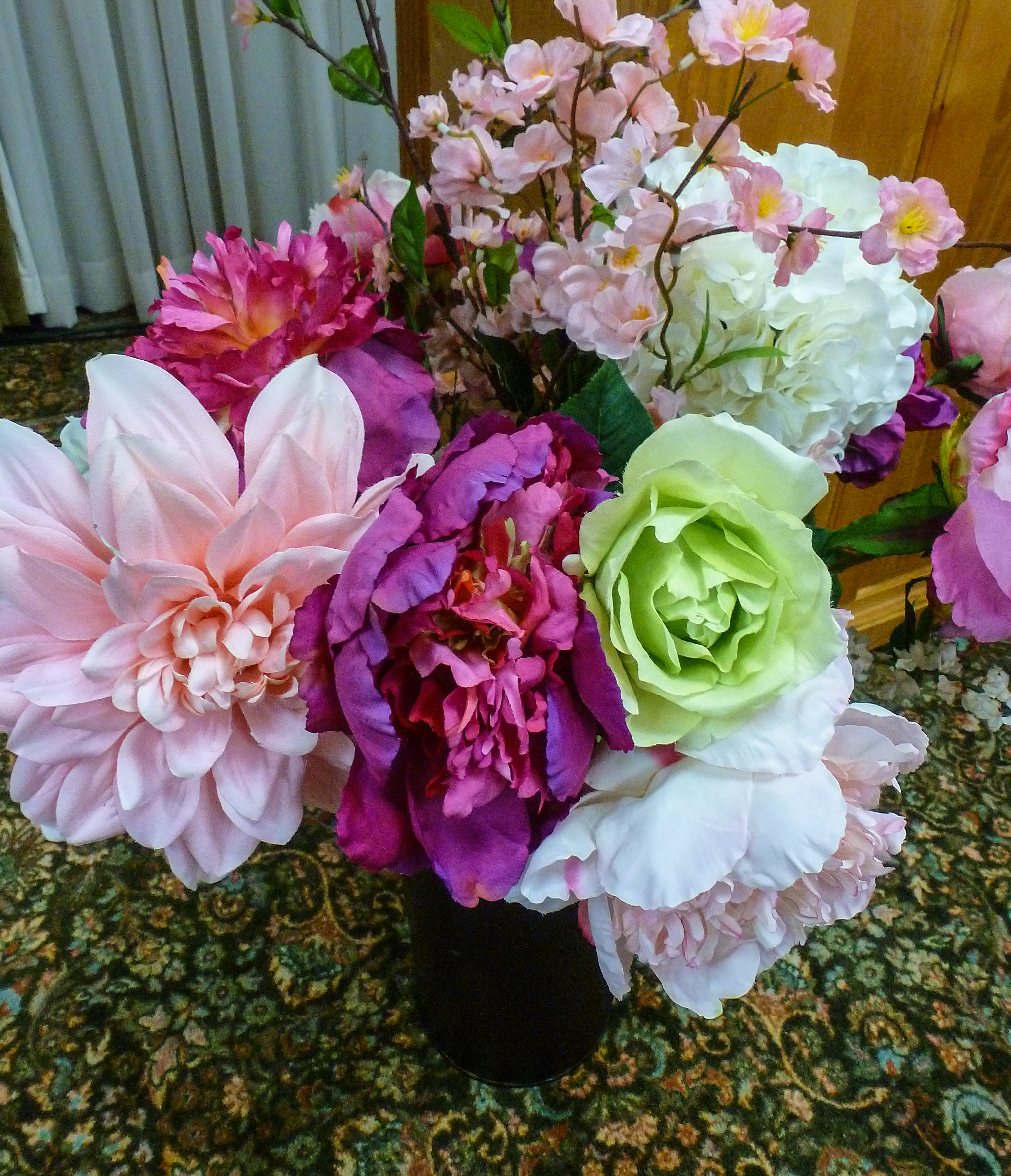 Photos and story by Dotty Morrison (Shell Point Resident)
Tea and scones, finger sandwiches and croissants, chocolates and raspberries - what better way to spend part of an afternoon! On Monday, September 24, FineMark Bank and Chef Mike Gavala held High Tea for Shell Point ladies with FineMark accounts. It was a way of saying, "Thank you," for three years of good relations between the bank and Shell Point residents.
The tea was hosted by the friendly ladies of FineMark, including Shell Point Managing Executive, Tiffany Williams, staff members Angela Morris and Kathy Boyd, and Marketing Representatives Jessica Stilwell and Kacey Schneider. A big treat was being able to greet former branch manager Susan Chicone and see photos of her beautiful baby!
After an hour of conversation over delicious treats and a variety of types of tea, an entertaining program included facts about tea and the multiple uses of tea. Who knew that tea can be used to dye hair and soothe burns? Several prizes were also given to ladies who could answer questions about FineMark. The person at each table who had been a Shell Point resident the longest received extra goodies to take home and enjoy.
Everyone in attendance shared a warm "Thank you" to FineMark Bank for going over and above in fostering good relations here at Shell Point.