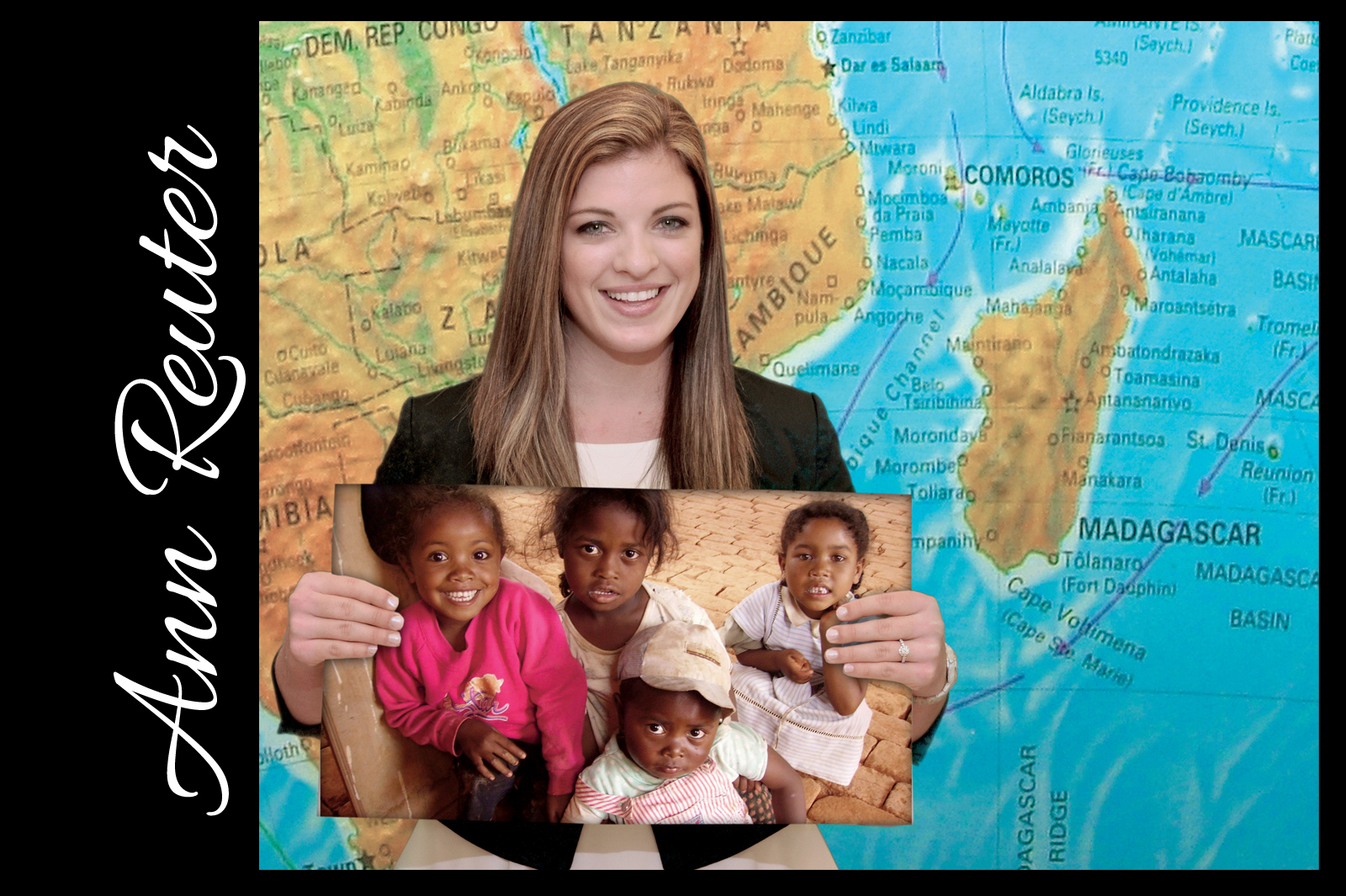 The Florida Gulf Coast University Alumni Association inducted three accomplished graduates into its Soaring Eagles Society in the spring. Those who receive the award have dedicated their time and resources to their communities and excelled in their professions within a decade of earning their degrees. The Soaring Eagles complement the Alumni of Distinction Society, which has been honoring graduates since 2004.
Ann Reuter, '11
Age: 24
From: Lives in Estero
Degree: Bachelor's in Finance
Occupation: Trust administration and investment associate, FineMark National Bank & Trust
Civic engagement: Financial adviser on board of directors for The Ladybug Project, which fosters educational and health infrastructures in Equatorial Guinea and Madagascar. She also guest lectures to FGCU finance classes and mentors underprivileged students in English.
About FGCU: "FGCU offered me the opportunity to grow as a person and to develop a passion for finance. I do not think this would have been possible without the dedicated team of professors in the finance and economics department, who continue to mentor me today."
From colleague and nominator Micah Burkey: "Ms. Reuter is kind, giving and always ready to assist, whether it be for charity, networking or in business. She has overcome personal obstacles (having lost a parent during her time at FGCU, dealing with a learning disability and immigrating to the United States during middle school) to achieve great success."
To read about all the soaring Eagles in the FGCU Pinnacle, click here.