Powerful insights about your financial activity are now available through FineMark's Personal Online Banking and Mobile App. From balance and cashflow trackers, to duplicate charges and bills coming due, delivered to your personal device.
Launch your Personal Banking App today to experience its new features. If you do not have your apps set to auto update, visit the App Store or Google Play to update to the latest version. To access the new features, be sure to refresh your app by closing it and logging back into your account. For online banking, if you don't see the new features when you log in, refresh your page.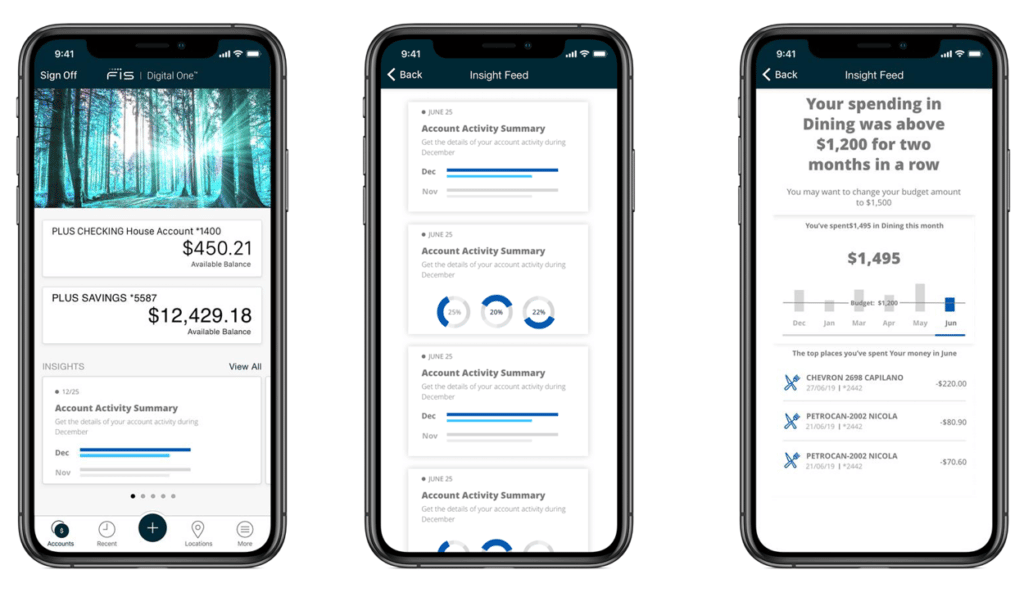 Spending Insights Features
Download our Personal Banking App today!
Access our online banking platform using your Apple® or Android® device to check your bank balances, transfer funds, view electronic statements, and pay bills.
Want to learn more about our banking services?
Visit our Banking and Lending page or contact a relationship banker at your local office.